New Elvis sketch artworks
Up and coming pencil portrait artist Colvin Ward brings
these sensational life-like pencil portraits.
Elvis like youv'e seen him before,
Captured in stunning pencil/graphite work,
PLEASE TAKE A LOOK AT THE FILE ATTCHMENTS
THERE ARE 4 PORTRAITS FOR SAMPLE.
MANY MORE AVAILIBLE ON REQUEST.
1,000s of people are allready enjoying these
fantastic peices of art in there own homes,work,fan clubs,
conventions and even as presents.
If you are an Elvis fan this is perfect for you.
So if you are interested in purchasing 1 of these great
peices of art at £6.00 individual (or £1.00 each for 10 or more).
Custom art work can be done by sending a pic
to the following e-mail address, (e.g children, stars,
sporting icons,grandchildren or anyone that you want)
prices agreed on completion of work.
FOR ORDERS OR MORE INFO PLEASE CONTACT
AND CHECK OUR NEW SITE (not finished)
---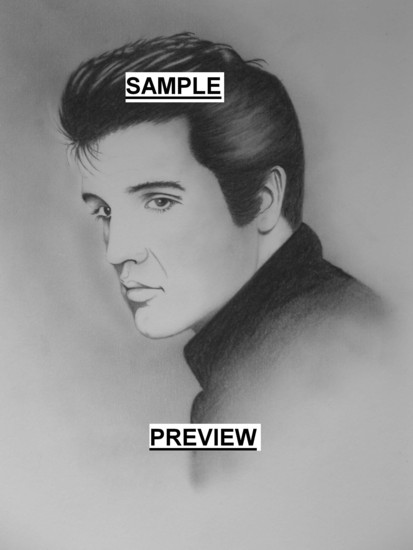 ---
---
---