From the Construction 'Drawing Offices' For the Titanic at HARLAND & WOLFF Shipyard ~ BELFAST
(source ~ 'REX MARTIN'– Thornton, Lancashire England/BBC Antiques Roadshow)
An IRISH Gentleman turns up with a 10 x 8" Display Folder containing SIX Original Candid – Off Duty photos that he took of Elvis in January 1960.
The Gentleman (Not Named) was Stationed at Moenchengladback near the Dutch Border. He took a chance in January 1960 he would be able to catch a glimpse of Elvis in the American Section. And got very lucky to meet Elvis ~ take 6 pictures ~ and get 2 postcards of Elvis Autographed. He mentioned that Elvis had just met Priscilla and would be going back home in just over a month.
He used a VITOMATIC 2E Still Camera. They valued the PC's signed at £300 to £400. – The Original Photos valued at between £1000 to £1500 pounds. – The Antiques Expert said he was ALL SHOOK UP to see them..
Here are photos taken from the Antiques Roadshow "Elvis in Germany" segment: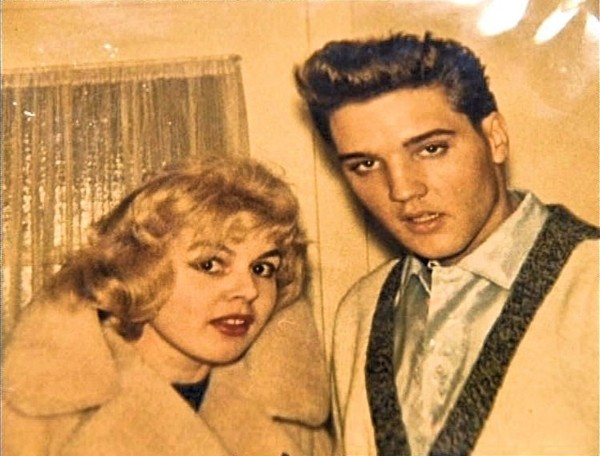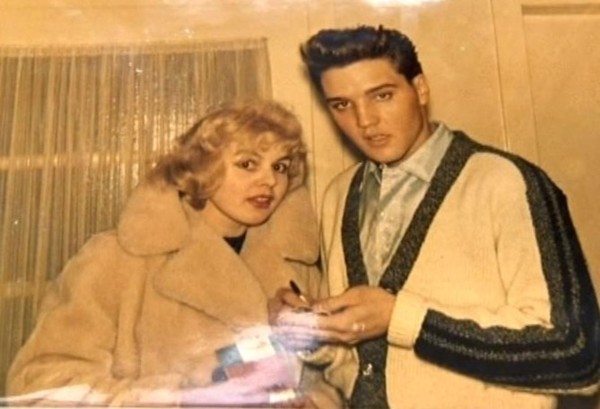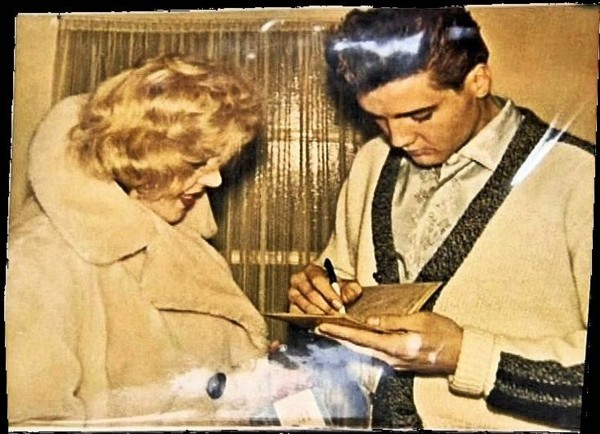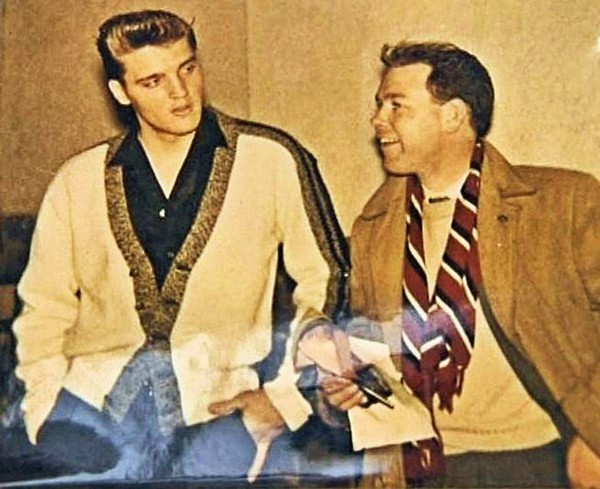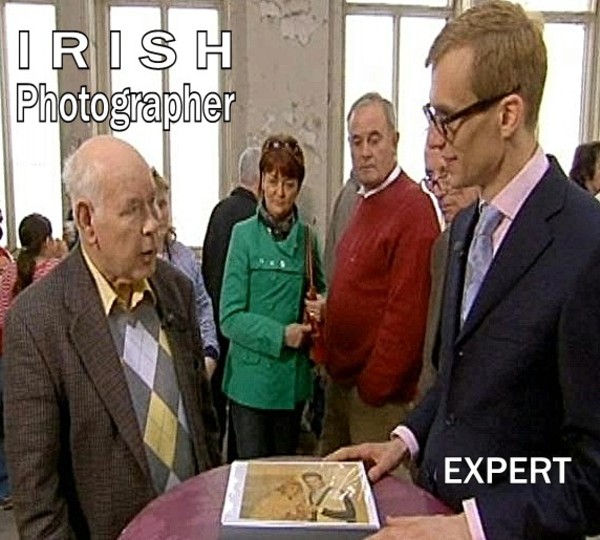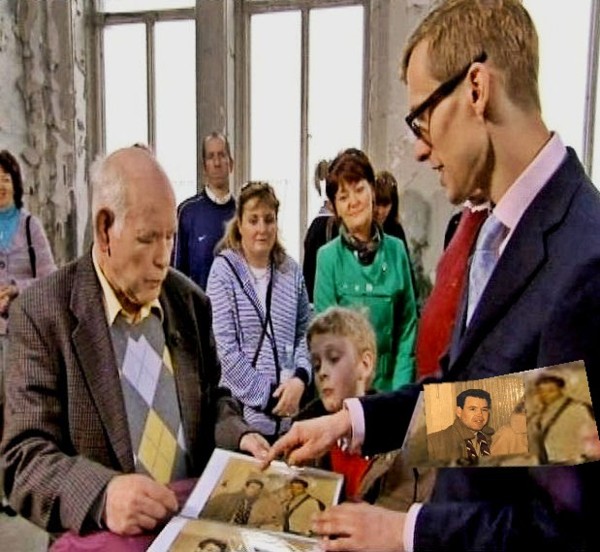 This article and accompanying visuals cannot be reproduced without the permission of Rex Martin
Notes on the visuals … The BBC Camera Lights reflect the plastic over the Photo slightly I picked the frames that are slightly less reflective. They showed Three of the 6 photos. A 4 th picture was shown on a table distant, in this shot the Irish Guy is next to the Blonde Girl who has her head on Elvis' Shoulder, hard to see on TV. This girl wasn't mentioned in the Interview, which lasted 2 minutes and 45 seconds.. The BBC website has an I-Player to re-watch recent shows.
Read EIN's fascinating review with Rex Martin, publisher of the legendary publication, the Worldwide Elvis News Service Weekly