Competition:
Elvis ' Celebrity Relationships -
The EIN Challenge!
Win a great Elvis prize!!!
During his lifetime Elvis was linked with many famous and not so famous beautiful women and celebrities. His relationships with these women ranged from brief encounters to affairs of the heart involving deep and lasting feelings.
Rather than just listing each of Elvis ' paramours we thought it would be more fun to offer cryptic clues and award prizes to the first three people to submit a fully correct set of answers. In the event there are less than 5 or no fully correct answers the prizes will be awarded to the first 5 entries with the most correct answers.
The Prizes: The 5 winners will each receive a copy of the CDs Elvis At The Movies and Elvis Country.
The first 5 knowledgable winners in our competition were (with the first three getting a perfect score!):
Peta Browning
John Sheffield
Jenny Longman
Barb Woolfs
Eva Gruen
Who was it? Did you work out the 25 women in EIN's cryptic challenge?:
Clue #1: Her sister starred as Plenty O'Toole in a James Bond film. Answer: Natalie Wood (sister is Lana Wood)
Clue #2: This beautiful woman also enjoyed relationships with Steve McQueen and MGM boss, James Aubrey. Answer: Barbara Leigh
Clue #3: Would later marry actor James Caan. Answer: Sheila Ryan
Clue #4: British sexpot who (suspect) claimed in tabloid magazines to have had a steamy affair with The King. Answer: Diana Dors
Clue #5: Statuesque burlesque queen who motivated Elvis to scale a high fence in the mid 1950s in his pursuit of her ample charms. Answer: Tempest Storm
Clue #6: Took on the coveted role of Jenna Wade in 1980s TV mega soap, Dallas. Answer: Priscilla Presley (nee Beaulieu)
Clue #7: Her Indian heritage and beautiful looks may have been the reason this ''B' Movie Queen captivated The King. Answer: Jeanne Carmen
Clue #8: Former Miss Tennessee later married and divorced both an Olympic athlete and another music industry star. Answer: Linda Thompson
Clue #9: Enduring and still stunning screen siren of Italian origin who allegedly took full advantage of her photo opportunity with The King. Answer: Sophia Loren
Clue #10: Her eventual husband enjoyed many numbered years starring on the Sunset Strip. Answer: Ann-Margret (husband is Roger Smith, star of 77 Sunset Strip)
Clue #11: In the 1970s this future music superstar was romantically linked to Elvis in the gossip magazines. Her first marriage was almost sunny. Answer: Cher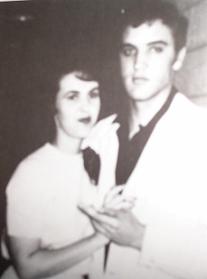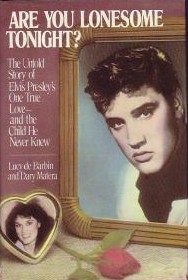 Clue #12: One of the only people able to successfully exchange quips and barbs with Bruce Willis. Answer: Cybill Shepherd
Clue #13: As far as we know this famous sex symbol did not have a relationship with Elvis, but the pair are linked as her first film appearance was in a mid 1960s Elvis movie. Answer: Raquel Welch
Clue #14: Fact or fiction? Did Elvis father a child with this beautiful and successful Texas businesswoman as she claimed in her best selling book in 1987? Answer: Lucy deBarbin (author of Are You Lonesome Tonught? and mother of Desiree)
Clue #15: Enjoyed minor success on the Sun label and would later marry grid iron star, Johnny Brewer. Answer: Anita Wood
Clue #16: Congressional aide who wrote a memoir of her time with Elvis which Memphis Mafia members say is overstated. Answer: Joyce Bova
Clue #17: Few had heard of this beauty from Switzerland before her 2002 book and 2004 interview with EIN Answer: Stella Patchouli
Clue #18: Elvis was dating this lovely lady in late 1956 when she gave him the gold vest he wore on The Ed Sullivan Show in January 1957. Answer: Barbara Hearn
Clue #19: This " high voice singer " is a favorite of many Elvis fans. Answer: Kathy Westmoreland
Clue #20: This 1950s girl friend of Elvis released a video/DVD of her home movies with The King and a 1997 book, Elvis In The Twilight Of Memory. Answer: June Juanico
Clue #21: Her sister was the reigning Miss Tennessee when they met Elvis in November 1976. Answer: Ginger Alden
Clue #22: " Cranky Frank" was apparently none too happy about reports " his girl " was seeing Elvis during filming of a 1960 film. Answer: Juliet Prowse
Clue #23: Rockabilly star who released her tribute album I Remember Elvis in 2006. Answer: Wanda Jackson
Clue #24: Las Vegas showgirl who visited Elvis and opened Christmas presents with him in 1956. Answer: Dottie Harmony
Clue #25: Fanciful gossip magazine cover in 1974 showed superimposed image of Elvis with this well known country music singer and the headline "Behind Elvis ' Hometown Wedding". Answer: Bobbie Gentry
To enter simply email your answers to EIN. Entries closed on Friday 14 March 2008.
EIN will publish a full set of answers when it announces the winners. Happy hunting!