ELVIS: THAT'S THE WAY IT IS - THE COMPLETE WORKS
Book Review by Rex Martin!
(2 March 2009)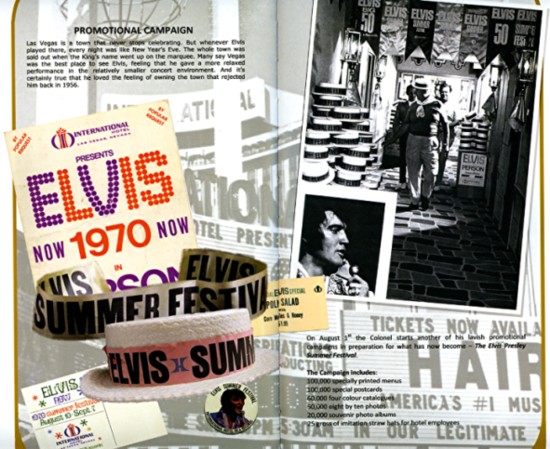 TTWII – INTERNATIONAL BOX SET........THE BOOK!!!!
The BOOK (review) by Rex.....
11.25"x 6" Hardback (front and back) glossy picture cover, that fits perfectly in the Box the stem is the Top Half of the titling. (the DVD~CD single, then twin fold out package Stem is Lower Half of title)
A 128 pages of Text and Pictures compliment the Audio~Video. The DVD of Rehearsals fits inside the cover of this Book(the 9 th Disc)
The Foreward gives a history about the making of the orig: film
Background to sorting out the special edition, with a lot about the Lost Out-takes the different ways it was planned to all be put out in projects to Elvis Fans, and the scrapping of those plans.
Next almost a page on each CD~DVD giving Numbered Song/Track listing, times and dates for each show. (you'll have to add in the Jumpsuit Type ~ Style yourself, from viewing each disc.)
Page 20 onwards Background text to International Hotel, Las Vegas etc., with pictures and documents, contracts, etc., always interesting to be able to read this history of the Event. Includes an Elvis Diary of Events leading up to the Rehearsals.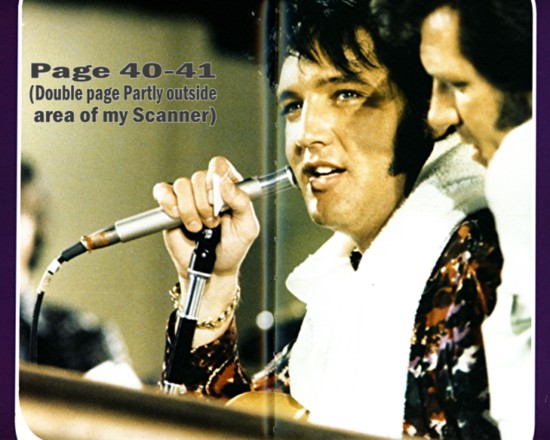 Page 46 onwards, Pictures –On and Off stage for the Rehearsals, many very nice Elvis Poses, most not previously seen, with some brief text commenting on the way some of the recordings developed.
Page 68 six pages on the Colonels and International Promotion for the Vegas Season event, many nicely photographed souvenirs shown, and press releases with some Internal Hotel documentation.
Page 74 to final page. Each show documented with Pictures of the Jumpsuit Elvis wore at each of the filmed MGM shows. About 50% of the pictures are new, others in magazines and Film Promotion Stills, some from the USA promotion and others from GB and various Europe countries, including the very fine French~Belgium Stills, and a set from Germany. (It is missing anything from the Japanese Film and Very Different ~ now deleted TTWII books & poster promotions) Still many great pictures in good quality, interspersed with more previously unseen documentation and some USA trade paper reviews.
VERDICT: A GREAT PHOTO BOOK, and INFORMATION REFERENCE for the CD Audio and DVD visuals!!!
Read more about "Elvis That's The Way It Is - The Complete Works"