Alanna was interviewed by EIN's Nigel Patterson (December 2009)©
Read EIN's review of Baby, Let's Play House Elvis Presley and the Women Who Loved Him
Baby, Let's Play House Elvis Presley and the Women Who Loved Him can be ordered from Amazon:
..........................................................
Introduction: Alanna Nash needs no introduction to Elvis fans!
Already with three critically acclaimed books about Elvis published and her fourth to be released next month, Alanna's name is one of the most recognisable in the increasingly crowded library of Elvis authors.
Alanna was the winner of the 2004 CMA Media Achievement Award and the 2009 Charlie Lamb Award for Excellence in Country Music Journalism, she has written about music for such publications as "Vanity Fair," "People," "USA Weekend," "TV Guide," "Playboy," "Entertainment Weekly," "Ladies Home Journal," "The New York Times," and "Reader's Digest," where she was a contributing editor from 2004-2008. Nash, whom "Esquire" magazine named one of the "Heavy 100 of Country Music," co-edited Will the Circle Be Unbroken: Country Music in America, published in 2006 by the Country Music Foundation and Dorling Kindersley. (That book brought her second Belmont Award.)
Alanna's fourth book about Elvis, Baby, Let's Play House The Women Who Loved Elvis, will be released in the USA in early January 2010 (and UK release in March 2010). The women interviewed represent some of those who were romantically involved with Elvis and others who enjoyed a platonic relationship with him. Offering a unique and comprehensive female perspective on Elvis, Baby, Let's Play House adds immeasurably to our understanding of who Elvis was by offering a unique window to his soul.
The Alanna Nash Library includes:
Dolly: The Biography
Behind Closed Doors: Talking With The Legends of Country Music
Elvis: From Memphis To Hollywood Memories of My Twelve Years with Elvis Presley (by Alan Fortas, with Alanna Nash as "ghost writer")
Elvis Aaron Presley: Revelations of the Memphis Mafia (reissued as Elvis and the Memphis Mafia)
The Colonel: The Extraordinary Story of Colonel Tom Parker and Elvis Presley
Golden Girl: The Story of Jessica Savitch (which suggested Disney's feature film "Up Close and Personal," starring Robert Redford and Michelle Pfeiffer)
In the second part of her absorbing interview with EIN, among other things Alanna talks about:
the four most important women in Elvis' life
the type of woman Elvis liked
some of the women in Elvis' life most fans have not heard of
Elvis' relationships with Cher, Nancy Sinatra, Petula Clark, Tanya Tucker and the late Karen Carpenter
Joyce Bova - did she overstate her relationship with Elvis?
did Elvis have a Madonna complex?
the claim that Elvis did not spend much time with Lisa Marie!
the two categories Elvis placed women into
the last of the 14 year old girls Elvis mentored
the "inner Elvis" and its importance to the Elvis story
Jessie Garon and Elvis
the day Elvis died........an important revelation!
---
The Interview (Part 2)
read Part 1 of Alanna's revealing interview
.................................................................................
From "Baby, Let's Play House The Women Who Loved Elvis"
Regis had a crush on Elvis, who she considered "a gentle soul, but all boy - he kind of had this swagger to him." She used to see him playing football in the Triangle, the grassy open field at the complex. But she'd never spoken to him, and never thought he'd paid any attention to her - he seemed too interested in Betty or Billie.
EIN: Gladys, Priscilla, Linda, Ginger. All four women were pivotal in Elvis' life. How would you characterise the role and function of each woman in Elvis' life?

AN: Gladys is the Rosetta Stone of the entire Elvis story. Once you really understand the enormity of their bond at the beginning—with baby Jessie at the centre of it—and the psychological ramifications of her tragic passing, absolutely all of Elvis's behaviour falls into place. You talk about "Caught in a Trap."

He was caught in two traps, of course…one of the Colonel's making, which was impossible to escape, and then a psychological one with his mother, which was equally impossible to get out of. I feel so sorry for him. So terribly, terribly sorry for him.

One kept him from realizing all he could be professionally, and the other prohibited him from being all he could be personally. It's amazing he could be in such good humor most of the time, and that he could harness his talent for as long as he did, especially when you add in his physical problems. But I digress…

Priscilla…aside from the fact that she was a very mature and arresting teenager, she was the right person at the right time in the right place. She was a stand-in both for Gladys and for Jessie.
Elvis had an awful case of survivor guilt, having lived when Jessie did not, and because Priscilla was young, and Elvis got emotionally "stuck" at a young age because of his trauma, Priscilla did not seem so much like a child to him, but more of a peer. He could talk to her, and she was a good listener, and she could share secrets with him, too, that she couldn't share with others. In fact, they were bound by trauma, because of events in her young life, as well.
One of their most intrinsic problems, however, is that eventually she grew up and out of the role he had put her in. He mentored her, yes, but he also made her over in an image that appealed to him, and that was a very complicated sexual puzzle. He needed a union, or maybe I should say "reunion," with his mother and his twin, and at first she was the perfect melding of those people, a woman-child. Then he tried to make her into other images, as well, including the seductress, a la Tura Satana. She even had Tura's piled-high hair.
You know, when you look back at Priscilla and the spot she was in, you have to think that her head must have spun. Honestly. I don't know how she kept her sanity, because the rules were always changing, and what he wanted from her continued to change, too. But though it took a long time, she finally became Priscilla, her own person. She didn't want to be his child or his mother—she wanted to be his wife, and she wanted a normal mate, which he could never be in a million years.
I gained a whole new understanding of Priscilla in my research. A lot of people find her cold and distant. I can see why they would say that. But if that's true, she didn't choose it. The circumstances of her life made her that way. As I said, I got no responses from my attempts to interview her, and I have never officially met her, though I saw her at Colonel Parker's memorial service. I was surprised at how truly tiny she is. But I have a lot of sympathy for her, even as I also understand how hurt Elvis was that she left. I could hardly blame her, though. There are no winners in this story. Not really.
Of all the women, Linda came closest to taming him, I think. She's a smart gal, and she figured out very quickly that she had to be not just girlfriend, lover, mother, and nurse, but that she had to sass him back to keep him interested. As both a beauty queen and a local girl who knew all the peculiarities that a southern man takes for granted and rolls up in a big ball of chivalry and chauvinism, she had a lot to offer him, and she could go toe to toe with him in a lot of ways.
But he didn't show her the proper respect after awhile, and that led to their downfall. A woman can be humiliated just so many times. She said they missed their time, in that she was young, and he was not yet divorced when they met. But other than Ann-Margret, who has certainly stayed with an ill husband all these years, I can't think of anyone who would have stuck with Elvis 24 hours a day like Linda did through his hospitalisations and his many close calls and his cheating.

We know now why he cheated, or rather his psychological need for female companionship round the clock, but even if she'd known that at the time, it wouldn't have made it any easier for her. He was very short-sighted to let her go—or to put her in a position where she needed a shoulder to cry on, depending on whose story you chose to believe about their split.

Opposite: Alanna and the Colonel
Ginger. Well, like Priscilla, Ginger deserves more sympathy than she's received, I think. Again, like Priscilla, she doesn't seem very warm. But she also had her own family dynamic that could not have been easy, and let's face it, she was quite young—just barely 20--when she met Elvis. He was twice her age, and then some, and they were in very different places in their lives in every way. There are a lot of really sad elements in that relationship. I believe she cared about him, but I don't think she was truly in love with him.
I don't think she was mature enough to know what that was, and I doubt that the wedding would have ever taken place. She was there because he gave her the rush—she did look amazingly like the young Gladys, even to the down-turned mouth—and because her mother promoted the relationship. He was not easy to be around much of the time in his last year. He was sick, and he was lonely, and he was often out of control and miserable for a variety of reasons.
And though she has not said this to my knowledge, I think he scared the holy heck out of her—trying to force her to stay at Graceland when she wanted to leave, shooting off a gun over her head and letting the air out of her tires—and she wanted to be with someone her own age who was healthy and whole. He wanted her to mother him, and she wasn't ready to mother him. She was too tied to her own mother, and she was the baby at home, and that was her role.
She has said she tried to keep him from taking so much medication, and that she thought that down the line that he would curtail his usage even more. But the irony of all this is that if Ginger herself had not been overly medicated for menstrual cramps on August 16, 1977, Elvis might not have died that day. Was that her fault? I don't think so. The nurse sent the medication to her on Elvis's request, as I understand it. And he would have died soon anyway. He had too many factors working against him, including his inability or unwillingness to get healthy in his body and his mind.
EIN: Did your research clarify which of these women, all of whom played major, albeit different roles in Elvis' life, was best for him?
AN: He changed so much from era to era that I think you have to look at it that way. In the early/mid-'50s, June Juanico was perfect for him. She has such heart, and was really fun-loving, and he could blow off steam with her. Gladys adored her, and June had a lot of wonderful wifely qualities. In the late '50s, Anita Wood was awfully good for him. She held him to a certain level of conduct, and there was a tremendous amount of strong emotion between them. In the '60s, it has to be Ann-Margret, who really was the love of his life. In the '70s, certainly Linda, but Ann Pennington, who I interviewed, was also really good for him.
Interestingly, she, Susan Henning, and Barbara Leigh all had a child. He never met the children of Susan or Barbara, I don't believe, but he did meet Ann's little girl, and he was good with her—helped bathe her, and gave him a glimpse into normal family life. That might have turned into a stable, healthy relationship, with a stepsister for Lisa Marie. Ann is a cool woman. Elvis fans don't know a lot about her, but she's high on my list of favourites of all the women I interviewed. You know, almost all of these women were really engaging, thoughtful, sensitive, and NICE. Celeste Yarnall is another one. And Regis Vaughn, Elvis's prom date. Show me a lovelier, more sincere, down-to-earth woman in the universe, and I'll eat that whole book, cover to cover.
EIN: Which other women would you include as being very important to Elvis?
AN: I think Sheila Ryan was extremely important to him. She made him laugh, and she's affectionate and true and embodies a lot of fine qualities. But she arrived in his life in the early '70s just as so many things were starting to go bad. And he was really in the grips of destruction then, with his health failing and his spirit fading. You would have had to be Herculean to have made it through that period with him. And, of course, there were a myriad of women then, and Linda Thompson was very much on the scene. Moreover, I find it fascinating that Sheila and Ann Pennington were there simultaneously, and became exceedingly good friends and still care about each other today. Now, those are remarkable women! Except that there really ought to be a support group for the '70s ladies. So many of them are still grieving for and about him.
When you talk about women who were "very important" to him, let's not forget those women who weren't strictly girlfriends. Reeca Smith was important to him, because she was one of the last, if not the last, of the 14-year old girls he chose to mentor and shape. He thought she could have a career as a model, and he wanted to see her grow up with a chance for that. He really extended himself to her. Gave her a car, even though she wasn't old enough to drive, for example, and bought her nice clothes.
Now, he was 39 or so at the time, and her father was a little uneasy with the relationship overall, which is understandable. Reeca, too, was troubled by it once Elvis got really sick and she felt powerless to help him. But again, Elvis also just loved talking with her, because he was comfortable being around young people, and they didn't demand much of him, and he could be a hero. He would have been very proud of Reeca. She's been through a lot, and has come out of it spectacularly. And she's a poised beauty with impeccable manners who can still fit into the coat he bought for her!
EIN: Elvis and Sophia Loren. Did your research uncover much about their meeting?

AN: It didn't, no. I wrote to her, but heard nothing back. But my impression is that it was really only a brief meeting at the studio, and that they charmed each other, and then went on their way, after the moment was preserved for posterity.

Photo: Bob Willoughby/ Sophia Loren Archives)
EIN: Mary Ann Mobley mentions that she felt Elvis had a Madonna complex regarding Priscilla. Did anyone else mention this theme and has any of your earlier research on Elvis pointed to this issue?
AN: Yes, as he told Joyce Bova, once a woman has a child, he saw her differently. She was a mother. In fact, that meant she was too much of a literal stand-in for Gladys, and hence it felt taboo for him to be with that woman sexually again. But I was surprised at what my research showed up. We've all read for years that Elvis wasn't interested in having relations with a woman who had born a child. But as I mentioned, Susan Henning, Barbara Leigh, and Ann Pennington each had a child, and these were all sexual relationships. I know because I pressed the point home with them, in an effort to clear up this myth. So it turns out that Elvis was able to move past that hang-up with these women.
I eventually came to the conclusion that Elvis was more turned off or frightened by the idea of having relations with a woman who had born his child, not just a child. This goes back to when he and his mother were alone for months when Vernon was incarcerated, and then for months after his release when he had to go out into the state or beyond to find work. But Priscilla has changed her story a little bit about their marital life after she found out she was pregnant. I quote her about that in the book. Linda, by the way, said that hang-up of his was something they discussed, and it didn't make her eager to have his child. She feared he would leave her if she had a child with him. And he probably would have done just that.
EIN: It was interesting to read that Sheila Ryan was Elvis' only "hippie" girlfriend. Please tell us about this.
AN: Sheila was a really pretty girl, with a very winning personality and a sensitive heart. She'd also been on the cover of "Playboy." So naturally, he was attracted to her. But she wasn't the kind of glamour girl he usually liked. She wore jeans with holes in them before that was fashionable, and she wore pants in general, not dresses. I think one thing that attracted him to her is that she was rather like Goldie Hawn, who he met while doing the '68 special. He was a fan of hers from "Laugh-In," and he liked that kind of zany, kooky personality with the chicken's head haircut. Of course, both Sheila and Goldie are sharp women underneath all that.
EIN: Priscilla was known to be worried about Nancy Sinatra. How serious was Nancy's relationship with Elvis?
AN: I don't think it was a serious romance at all. He found her attractive and they had a playful relationship with a strong sexual undertow. But they were ill-suited for each other overall. Of course, there was that whole back-story of her father and the Colonel, and the fact that Elvis and Frank captivated the girls of their generations, and Elvis's "Welcome Home" appearance on Frank's TV special, and Nancy presenting him with the lace shirts when he returned from Germany.
Add in the Tommy Sands connection and just lots of other stuff that put them in the same room, so to speak (including Frank's criticism of Elvis when he started out), and Elvis and Nancy were bound to be more than curious about each other. But, of course, she was one of his co-stars, and he did have a tendency to romance his co-stars, and they were paired together on screen just as he was learning that he was going to be a father. He had very mixed reactions to that news—Priscilla intimates in her book that Elvis said he would support her if she wanted to abort—and a flirtation was a natural reaction for a man as immature as Elvis.
EIN: A number of the Memphis Mafia have suggested Joyce Bova's account of her relationship with Elvis is somewhat embellished to make out it was longer and deeper than it really was. What is your view on this suggestion?
AN: I had not read Joyce's book before I began researching my own. \And I remember when I was writing the book with Billy Smith, Marty Lacker, and Lamar Fike, that Lamar also downplayed Joyce's importance in Elvis's life.

But Sonny West and Jerry Schilling know a little more about it, and Joe Esposito talked to me about it.

Also, it's sort of funny, but Joyce got in touch with Joe to check me out before she agreed to speak with me. I have talked to Joyce a great deal now—we have become friends—and I am convinced that Elvis simply did not talk about her all that much to others, but that she was definitely an important presence in his life for a number of reasons.

First, she is a knockout with an absolutely captivating personality, and second, she is a twin.

He was very intrigued that she was a twin because of his desperate need to communicate with Jessie Garon, and his sense of not feeling "whole" because his twin had died.

So he wanted to be around both Joyce and her sister, Janice. It comforted him. It may have also titillated him, as in Germany, he liked to be around a set of dancers—the Orkowski twins—in one of the clubs.

You see them in those famous Rudolf Paulini photographs, as on the cover of the book Private Elvis.
Anyway, I found it fascinating that when Priscilla and Vernon ganged up on him, he got on a plane and went to find Joyce. That's how he ended up seeing President Nixon. He went to Washington originally to find Joyce, not Nixon. He needed to escape his environment at home, where he felt pretty oppressed at the moment, and going to see a twin was, in a way, crawling back into the womb. Anyway, he couldn't find Joyce, and then flew to L.A. and got Jerry Schilling and had him fly back to D.C. with him to help him track her down. On the plane, he got the idea to write the letter to Nixon. No, that relationship with Joyce went on for awhile. He wanted her to move to Graceland. He cared about her a lot.
EIN: In Baby, Let's Play House, I was surprised to read Jo Smith saying Elvis did not pay much attention to Lisa Marie. Did anyone else confirm this?
AN: Billy Smith talked about it, as well. He said, "Lisa could be an irritating little girl, but I think she was just starved for his attention, really." Check out pages 646-7 of the book we did together. The original edition is called "Elvis Aaron Presley: Revelations from the Memphis Mafia," but when the new edition came out, I argued for simply "Elvis and the Memphis Mafia," which is what we wanted to call it to start with, and got overruled at the publishing house.
EIN: A number of the women you interviewed are well known celebrities but not so well known as part of the Elvis story, for instance singers Petula Clark, Tanya Tucker and the late Karen Carpenter. Please tell us about their relationships with Elvis.
AN: Well, I think the biggest name is Cher. I interviewed her about being in the audience at one of the Pan Pacific shows in 1957, and how that helped shape her destiny. And then I also talked with her about Elvis calling her for a weekend date after her divorce from Sonny. She was terrified, so she said no. She didn't want her fantasy colliding with reality, because he'd been her hero. (I might also add that a lot of these big-name performers that we so admire aren't always the most secure people in their private lives.) Often, they are just as shy and intimidated as the rest of us, and often more so! I also interviewed Tanya Tucker and Petula Clark, but the Karen Carpenter info comes directly from Petula, as Karen had already passed away.
These were not big relationships by any means. They were simply acquaintances. Petula had visited him backstage in Vegas twice, and the time she took Karen Carpenter with her, Elvis gave the signal for the guys to clear out, and as the conversation progressed, he flirted heavily with them and was "very seductive," she said, and she got the clear idea that Elvis thought it might be fun to have a threesome. Petula told me she took Karen's hand and got out of there, because, "I didn't think that was a good idea, even though there was a bit of a spark there."
Tanya's story is funny, because she was so young and sassy. Her sister, LaCosta, told her Elvis was really checking her out when they went backstage in Vegas, and when he went to kiss her, she turned her face so he got her cheek, and he laughed because he wasn't used to that. She was wild about him, but she had listened to her father's advice and pretty much gave him the cold shoulder. Elvis kept tabs on her through Tony Brown, though. It's a pretty cute story. She idolizes Elvis, and based much of her act on him in the early days. I've known Tanya for probably 20 years. She's a ball of fire, and such a great pal to her women friends.
EIN: Baby, Let's Play House also details how Elvis put women into one of two categories. Please tell us about this.
AN: You see a clear delineation of this more in the early part of Elvis's life and career than in the latter, though the thread runs throughout. In the mid-'50s, when his career was just taking off and his mother was alive, Elvis drew the line between girls on the road, with whom he might have intimate relations but never see again, and serious girlfriends such as June Juanico, Barbara Hearn, and Anita Wood, who he had romantic feelings for, but treated as ladies.
In other words, because these were women he might presumably marry, or certainly escorted in public, he respected their desire to hold on to their virginity and their reputations. Jackie Rowland, who was in her early teens when she met Elvis during this period, talks in the book about how Gladys sat her down and explained that Elvis had his "travelling girls," as she called them, and that Elvis had not yet sewed his wild oats. But she also said that one day he would settle down.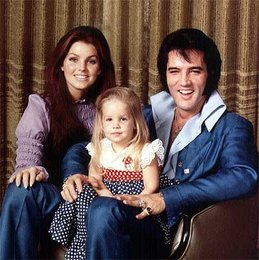 And Jackie got the distinct feeling that Gladys was interviewing her for the position of serious girlfriend/wife, once Jackie was of age. Virginity was of great importance to both Elvis and Gladys, at least in a girl or woman Elvis would choose for a wife. Times have changed so radically since the '50s that this may seem a quaint notion now, but it was a serious matter then. A girl's life could be ruined if she were even rumoured to be "loose."
EIN: Did the interviews confirm or deny any of Elvis world lore about Elvis' physical likes in a woman? For example, it is often reported that Elvis preferred petite women to more voluptuous women; and disliked women with big feet.
AN: This is absolutely true, but there were always exceptions. As time went on, he dated a number of taller women, including Linda Thompson, who was certainly important to him, and Mindi Miller. It's interesting to me that Colonel Parker also had a fixation on "small things"—miniature ponies, and midgets, among them. But many men believe that petite women are more feminine, and Elvis certainly liked girls to look feminine. He wanted them to put on plenty of makeup, and he disliked their wearing pants, for example, and chastised a few for doing so, and not just Sheila Ryan. Sandy Ferra comes to mind.
EIN: Did you form a sense of whether or not Elvis was sexually satisfied in his relationships?
AN: That is a much bigger question than it appears to be, and while I think I just heard several fans fainting at the idea of such a thought, it's actually an excellent question. I can think of several responses, both in a literal sense and a psychological one. Let's start with the first one. Anne Helm told another interviewer that Elvis "really liked sex," and he was certainly very sexually active in his twenties and early thirties.

However, others have said that he liked everything that led up to the act more than intercourse itself. A couple of women that I interviewed indicated that it was more important for him to please his partner than for him to receive that much enjoyment himself. I can't say for certain, as the only time I can recall him being heard discussing this is in the posthumous theatrical release, This is Elvis, in which he resorts to crude language in talking about one-night stands. But in the psychological sense, there are several ways of defining "satisfied."
As time went on, and he had a number of physical problems, he was not always capable of enjoying sex, even as certain of the pills he took in the earlier days had the side effect of acting as an aphrodisiac. I think the closeness was almost always more important to him than the sex, once he got out of his hormonal stages as a youth. Barbara Leigh would tell you that. She said, "Truthfully he didn't care much about sex, not when I knew him, even when he was young and healthy. His heart was very shy, and 'sex' when we were growing up was not a good word."
Now, as a twinless twin, or someone who lost his twin, his partner in-utero, he had a heightened need for physical contact. There were many women who spoke of spending the night with him without having sex, and while it was romantic and exciting, neither of them needed it to be any more than that. Judy Geller, Larry's delightful and hilariously funny sister, tells the best story about that. What a treasure that woman is, I'll tell you.

EIN: An important theme in Baby, Let's Play House is, for want of a better term, the "inner Elvis". In exploring the psychological forces impacting Elvis, Baby, Let's Play House also addresses the idea that Elvis experienced prolonged grief disorder. This first came to prominence in Dr Peter Whitmer's fascinating book, The Inner Elvis. What are the essential elements of the disorder and how did those interviewed confirm the Whitmer theory?
AN: Nigel, you ask the most thoughtful questions. I just want to tell you how much I appreciate that. Yes, this is a central theme in the book, and as you say, Dr. Whitmer was the first person to write a detailed psychological study of Elvis and how the trauma of losing his brother and then his mother impacted him. Prolonged grief disorder, or complicated grief, used to be called "stuck grief," and it's just that---an inability to climb out of the depression of losing a loved one. It's intense bereavement that hangs on and affects a person's total ability to function.
People who suffer from this feel as if a part of themselves has died, and they aren't able to fully move on in life. They fixate on their loss. They often have substance abuse issues, or sustained periods of suicidal thoughts or behavior, and they are open to all kinds of physical manifestations of their grief, from cancer, to immune dysfunction, to high blood pressure, to heart problems, and just a poorer quality of life in general.
Presley relatives Dr. Whitmer interviewed such as the late Annie Presley, whose transcript he shared with me, spoke about the fact that even as a small child Elvis would tell you "right quick" that he had had a brother. He brought it up frequently. So he keenly felt that loss then, and certainly people I interviewed, such as Joyce Bova, talked about how Elvis believed he could find hidden messages from his brother in the religious teachings he read. We all know that Elvis never got over Gladys's death, and spoke of her all the time.
Almost every woman I interviewed talked about that, and said that he looked forward to being with her again one day. He wholeheartedly believed that would happen. Kathy Westmoreland spoke about that, I know, and Reeca Smith witnessed his attempt to "speak" to Gladys in a sort of séance. I think the fact that so many of the women he dated had some kind of physical resemblance to her tells you everything.
EIN: In contrast to the 'male" views expressed in your earlier book, Elvis and the Memphis Mafia, the impact on Elvis of the death Jesse Garon is a recurring theme in Baby, Let's Play House. Do you think the difference in views on the importance of Jesse Garon is a male-female thing, in that Elvis opened up to women about his twin brother but less so (or not at all) with men?
AN: I absolutely do. You hit the nail on the head. He did speak about his twin with men, but not nearly as much as with women. When he did bring him up with men, he'd say something like he did to J. D. Sumner, which was, "I wonder what the little son of a bitch would've been doing?" Which is pretty funny, and shows you another side of Elvis's humour. But it also shows you that he thought of Jessie (and I spell it as Elvis's grandfather did, since he inspired the name) as more than just as a stillborn baby.
With women, Elvis talked about him as a spiritual force, someone with whom he was still connected, felt in his daily life, and would see again in the great beyond. He also talked about having the qualities of two, and of living for two, which I believe gave him "license" for some of his excesses, as well as a spur for his quest for greatness.
The concluding part of EIN's insightful interview with Alanna Nash will be published later this month (Jan 2010)
read Part 1 of Alanna's revealing interview
Go HERE for Part 3 of Alanna's fascinating interview - published early January 2010,
coinciding with the release of Baby, Let's Play House in the USA
---
Jeanne Pellicani:
I love every word of this interview. You are without a doubt, the best interviewer. Just a fascinating read. . .I look forward to Part 3, and I can't wait to read this book. THANKS SO MUCH for this interview, and Happy New Year!
Audrey Manasterski: I thought the interview very well done, the questions were pertinent and forthcoming. Alanna, I think gave good honest answers. What a lot of research for one person to do, though I'm sure it's not too much for a good writer.
The next step is buy the book. I can't hardly wait for it to come out in January. For sure I'll keep checking my local Chapters after the New Year.
Julianne: Your interview with Alanna Nash is wondefful to read!
Ida Ritter: I have again to congratulate Alana Nash for the writing of another superb book that I already ordered and that I cannot wait to read. I have the other books she wrote on Elvis and I do believe that this one will be the best book written on Elvis Presley in the coming year.
I was so nice to find out how she became a writer and the hard work it represents to write a good book of this high standard, I commend her for all this work and for writing the truth and the reality of whatever happened in Elvis live, even if it make us fans sad at times, but she helped us understand Elvis and really know who he really was in reality, because I do believe that he was so missunderstood by may of the people around him.
Thaks EIN for this wonderful interview and thank you Alana for such wonderful account of our idol.
Barbara Tonks: I have enjoyed all of Alanna Nash's books and after reading your interview with her I can't wait for Baby. Let's Play House. Alanna really captures what Elvis was all about and she is the best writer on Elvis in the world today.
Nerida Langdon: ALANNAS NEW BOOK SOUNDS GOOD
Tony Sykes: I read on another site that Ms Nash's book was garbage. After reading your review and her interview I'm glad I waited to make up my mind on whether to buy it or not. I enjoyed Elvis and the Memphis Mafia a great deal and Baby, Let's Play House seems as it will be the "other bookend" as you put it. Keep up the good work!
Copyright the Elvis Information Network.
Elvis Presley, Elvis and Graceland are trademarks of Elvis Presley Enterprises.
The Elvis Information Network has been running since 1986 and is an EPE officially recognised Elvis fan club.