'Elvis Presley: Stories Behind The Songs'
Book Review
Piers Beagley checks out Matt Shepherd's new book
'Elvis Presley: Stories Behind The Songs' by author Matt Shepherd looks at some of Elvis' biggest hits and lesser known treasures.

The first of a two volume publication, this first volume starts in January 1969, 50 years ago, when Elvis recorded in Memphis for the first time in 14 years.

The 248-page book features nine chapters examining Elvis' stunning musical legacy. Elvis' recordings from 1969 - 1973 feature in the first section of the book while Elvis' stunning fifties performances make up the second part.





EIN's Piers Beagley selected the book for some summer holiday reading on the beach and found himself enjoying what he found ..
---
The book's description notes, "Although many of Elvis' countless solid gold hits feature in the book, the author is also keen to explore the lesser-known album tracks – all of which he feels deserves their special place centre stage.
The book aims to help the reader look at each song in a different light – maybe they will go and play the lesser heard songs and appreciate them in a whole different way after reading the story behind that particular track. If it further builds on the fans' knowledge about Elvis and brings around a bigger appreciation of Presley's music then the book will have achieved its purpose."

There have been multiple books about Elvis' music which author Matt Shepherd rightly acknowledges and a few recently published fine investigations include Shane Brown's 'Reconsider Baby' or Mark Duffett's intriguing 'Elvis: Counting Down His 100 Finest Songs'.

Matt Sheppard's is more of a personal book where he examines favourite tracks, as well as key tracks from Elvis' stunning musical legacy. The book is surely aimed more at a "general public" audience (Shepherd works for BBC radio) – you can buy it through Amazon - rather than the super keen Elvis obsessive such as myself. However relaxing on a summer holiday, headphones ready and dipping into these stories there is plenty to enjoy for any Elvis fan.

The book kicks off with Elvis' crucial 1969 Memphis Sessions with Shepherd selecting 19 tracks to investigate followed by a chapter that then examines 13 from Elvis's 1970 Nashville marathon

The chapter titles describe the relevant "Elvis sessions" (ie Studio Highlights 1969-1971 – The Legend Reborn) with the songs listed alphabetically and also in the chronology of the sessions. This offers an interesting alternate timeline view into Elvis's musical legacy. Because of this the book starts with the surprise of 'Don't Cry Daddy' followed by 'From a Jack to a King' from the January 1969 sessions. The book intriguingly ends with 'Elvis Sails' from 1958

Having read and researched so much about Elvis' amazing legacy this new book really needed to have an alternate viewpoint to keep me interested - and Sheppard's 248-page book did just that.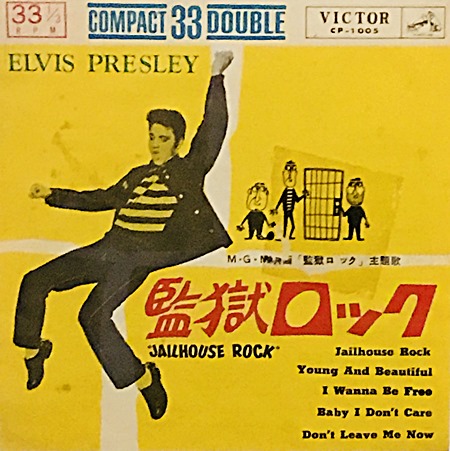 Unlike other books, Sheppard's examination of each song (usually) explains the composers backstory, the connection to Elvis, who previously recorded the song, alternate reviews, interview extracts and website links to other sites (such as youtube) and performances of the song by other artists.

It is this kind of musical exploration that kept me interested and pushed me to explore further …

For instance with 'Long Back Limousine', one of my favourites, it pushed me to investigate the original recording by Wynn Stewart (with happy tinkling piano) , Glen Campbell's version (way too twee-country) and Jodi Miller's 1968 version (too dramatic and female vibrato) all available via youtube. These all demonstrated that although Elvis didn't compose songs he certainly was the best interpreter of all-time, here capturing the desperation and emotion that the lyrics truly deserved.

Other "Elvis stories" also feature along the way via other connections to the songs.
In 'I'm Moving On' the Hank Snow connection is explored and includes the marvellous quote about Colonel Parker, "Tom Parker was the most egotistical, obnoxious human being I have ever had dealings with"

I also discovered that the Rolling Stones released a live version of this song on their US 1966 album 'December's Children'.

Elvis' impact on TV is also examined, including this interesting quote from Tommy Dorsey's band manager.
"I started looking around for new acts - like some country and western people. Some body turned me on to an act handled by Tom Parker. I asked, what's his name?. It is Elvis Presley. I said, Elvis what kind of name is that?. I tracked Presley down in New Orleans spoke to Tom Parker. I told him we'd like to use Elvis on several shows. He was thrilled to death. I booked Elvis for the following Saturday. I bought him for four shows for a total of $5000.
Following the chapter on Elvis' 1973 STAX sessions the book suddenly jumps to "The Legend Begins" and the start of Elvis' career. This is somewhat of a shock even if an interesting juxtaposition, but gets no explanation and, to be honest, I think the book should supply a reason why Matt Shepherd decided to do this at this particular point in Elvis' legacy.

"The Legend Begins" section is rightly packed with plenty of pages dedicated to Elvis' amazing start and a look at all those world-changing SUN sides as well as live tracks such as 'Little Mama'.

Again Shepherd supplies some interesting points that I never previously considered. For instance he points out that in late 1954, Billboard magazine announced that Elvis had been voted number eight on the "Disc-Jockey's Most Promising" list and that it was Capitol Record's Tommy Collins who took the number one spot! I wonder how many readers even know who Tommy Collins is! The book explains that Collins actually had a few US top 10 hits, none of which I have even heard of!

Elvis' early RCA years follow. Firstly 1956 "The King OF The Whole Wide World" including a major look at Elvis' TV revolution with 1957 and 1958 covered in the final two chapters of the book.

The Positives
- Links to lots of websites to explore further (like Roy Brown's 'Hard Luck Blues' as an influence to 'Heartbreak Hotel')

- Lots of fascinating trivia and facts to discover along the way, for instance...
Joe Strummer's (The Clash) Elvis favourite being 'Crawfish'
'What Now My Love' composer Carl Sigman also wrote 'Ebb Tide' and 'it's all in the game' (Four Tops)
'Let Me Be There' / 'If You Love Me' composer John Rosstill died in 1973 before his songs were major hits.
The Joe Meek connection to 'Just Pretend' composer Merv Guy Fletcher.
'Whole lotta shaking Goin on ' was first recorded by Big Maybelle (produced by Quincy Jones) and not Jerry Lee Lewis.

The Negatives
- The Index only features the song titles whereas I found myself wanting to look up composers names and other contacts. For instance Atlantic records President 'Ahmet Ertegun' is mentioned a couple of times but is absent from the index. (Who knew he co-wrote Elvis' 'Little Mama' and also had a connection to 'Shake Rattle and Roll')
Hopefully volume 2 will have a more thorough index.
- Some important facts and trivia I felt were notably absent
- 'Johnny B. Goode' is discussed but only the "Aloha' version is mentioned when Elvis' best version (and surely the most important) is on the 'Elvis In Person' live album proving how in 1969 the King could still rock on stage.
- In the 'Aloha' section Shepherd notes "Songs Elvis sang after the audience had gone home" but doesn't explain to reader why Elvis was dragged back on stage after the audience had left his biggest ever world-wide performance!


Of course being a personal selection some of my own 'key songs' are missing such as 'My Way' and 'Always On My Mind'. I was interested to know Matt Sheppard's take on these and other songs but sadly they are not featured.
But having looked at my comments it is obvious that I wanted even more links and information, an even bigger book! Yet that, understandably, might have become too detailed for non-obsessives. However some points such as that fact that 'My Babe' was influenced by Sister Rosetta Tharpe's 'This Train' I felt needed to be included, especially as her gospel music was a major influence on Elvis - so it is odd that this fact was missed.


Overall Verdict: I truly enjoyed reading this new look into Elvis' musical legacy and made a pile of detailed notes for myself to follow-up - surely a sign of an interesting book. At times I felt that Shepherd wrote a lot more about the song's connection and not enough about the song itself but then again I did learn plenty of new facts and trivia along the way - and the book did push me to investigate more. Any book that makes me dip back in to Elvis' music and influences has to be worth reading. As noted above, the book's intro suggests, "If the book further builds on a fan's knowledge about Elvis and brings around the bigger appreciation of Presley's music then the book would have achieved its purpose" and I felt Matt Shepherd's book did just that. I am looking forward to Volume Two!


Book Review by Piers Beagley.
-Copyright EIN August 2019
EIN Website content © Copyright the Elvis Information Network.
Click here to comment on this Review
CLICK HERE TO AMAZON UK to purchase 'Elvis Presley: Stories Behind The Songs' for only £9.99
---
Matt Shepherd ('Elvis: Stories Behind The Songs') Interview: BBC Local Radio presenter and EIN contributor Matt Shepherd has published his first book looking at some of Elvis' biggest hits and lesser known treasures.
'Elvis Presley: Stories Behind The Songs' the first of a two volume book, starts in January 1969, almost 50 years ago, when Elvis recorded in Memphis for the first time in 14 years.
Shepherd notes, "I started my book in 1969 as it was a crucial crossroads for Elvis, he had proved in the 68 Special that he was still a dynamic performer. However the 69 sessions would go on to show Elvis was still a major chart force, able to select and record hit making and relevant songs.
"Had these Memphis sessions not been the great success they were, Elvis could well have spent the rest of his life as a nostalgia act. So it was essential he got it right."
EIN wanted to find out more about this new volume..
- How will your book compare to recent books about Elvis' music?
- Elvis movie songs are they what was required or tripe that never should have been recorded?
- At what point should Elvis had said "NO, I am not recording this crap"? Can you name a particular song?
- What was Col Parker's biggest musical mistake?
- What do you think of Elvis' "remixes" or the new fake duets? Are they a necessary evil?
Go here as EIN's Piers Beagley asked the tricky questions..
(Interview, Source:ElvisInformationNetwork)
---
EIN Website content © Copyright the Elvis Information Network.
Elvis Presley, Elvis and Graceland are trademarks of Elvis Presley Enterprises.
The Elvis Information Network has been running since 1986 and is an EPE officially recognised Elvis fan club.