ELVIS IN THE 2010S: A PERSONAL REVIEW OF THE DECADE - by Shane Brown.
Rather like Elvis's own career, each decade since Elvis's death appears to have had a theme or identity of its own. Clearly the late 1970s were difficult for RCA as they struggled to find the right direction with which to take their posthumous releases, and so it was the 1980s that was the decade when the company slowly but surely learned how to look back at Elvis's legacy and start to make some sense of it. The 1990s were when that reached a peak, with the decades boxed sets, and the Elvis in the 90s series, thus bringing virtually the whole catalogue back into print in a coherent way. The 2000s were when errors of judgement at retail level started to occur (despite huge successes like Elv1s), but also when FTD came into its own and flourished.

And so what will we make of Elvis releases of the 2010s when we look back on them from the future? Come with me for a personal take on the highs and lows of Elvis product that have come our way.

Golden Coins

We started the decade with the continuation of the Legacy edition series of releases, most of which were ill-conceived and poorly judged. This was an opportunity to try to interest the general public in FTD-style product (and the Legacy Edition series had done just that for other artists), but there was a complete lack of ambition. On Stage became a two-fer with In Person, when it could have included some of the unreleased live performances that later found their way on to FTD releases concentrating on January/February 1970 season. The twofer nature then meant that In Person couldn't have its own entry in the series (where it could have had an unreleased concert as the 2nd disc). Elvis Country was paired with the bland Love Letters from Elvis album, when it could have included outtakes and live versions of the songs on the album. And so it continued. The last couple of releases in the series were marginally more interesting, but it was too little too late, and the opportunities were lost.

At retail level, there seemed to be a preoccupation with 1970s material, but at least it was sometimes released in rather more interesting packages. Prince from Another Planet was a nice try at a deluxe set centred around the Madison Square Garden concerts, but, going by forums and Facebook groups, most fans thought that the remixes were not a huge improvement. On the other hand, the use of amateur video footage of the evening show at least felt like a try at something different, and some believed that Sony might explore this avenue further in forthcoming releases, but this did not happen.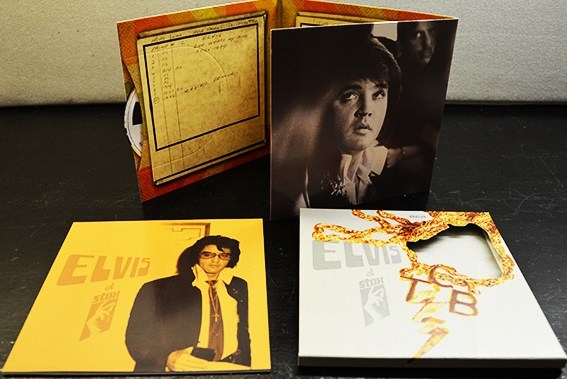 Elvis at Stax was an attempt at making something of interest to modern audiences out of the Stax sessions of 1973, but, oddly, the majority of the alternate takes on the set had already been released at retail level on Essential Elvis 5, thus making it unessential for fans who already had that disc. Surely using takes that had only been issued on FTD (or not at all) would have been a more sensible option - but sense and the Elvis catalogue did not often go hand in hand during the 2010s. On the plus side, the reviews for the set were positive, with Rolling Stone calling the original recordings "remarkable" and the outtakes "illuminating."
There were also attempts at entering the arena of larger boxed sets at retail. The That's the Way It Is set was one of the most flawed of any major Elvis boxed set - certain instruments and backing vocals were removed from the mix entirely (so much for it being a complete set of the concerts!), and shows were pointlessly edited with no consistency whatsoever. The accompanying Legacy Edition of the main album was even worse - including the most ragged of all the concerts, and keeping its bizarre opening featuring a long false start, despite being aimed at the general public as much as the fan (and with no explanation as to what was happening in the liner notes). What's more, the disc in the boxed set that was dedicated to the rehearsals was centred around novelty songs and snippets rather than some of the full performances that many of us have been waiting for an official release of since the Brightest Star on Sunset Boulevard bootleg releases twenty years ago. But clearly yet another release of Froggy Went-a-Courtin' was deemed to be more exciting.

The 68 Comeback boxed set was also pretty pointless, including virtually nothing new, despite the fact there were unreleased takes from the pre-recorded portions of the show that could have been used to at least try to tempt those who already had the FTDs or the earlier boxed set of the special to part with their cash. Many fans thought the same, and nearly half of the reviews on Amazon UK gave it only one to three stars – almost unheard of for a major release from the main label – citing the repetition of material, the poor quality of the blu rays, and errors for doing so.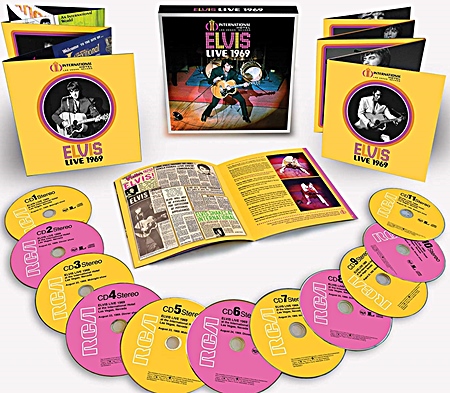 The 1969 LIVE boxed set, containing all concerts recorded by RCA in August of that year, also had mixed reactions from fans - some relished the idea of all of the concerts in one place and remixed and remastered, while others thought it was an expensive way to get the unreleased material and that there was too much repetition.


Trouble

Perhaps more significant in some ways than any of the above were the Elvis albums with the Royal Philharmonic Orchestra, possibly the blandest, most pointless albums since the late 1970s. Here were songs, often released with strings, brass and woodwind in the first place, overdubbed by the RPO using "arrangements" that would make Nelson Riddle turn in his grave.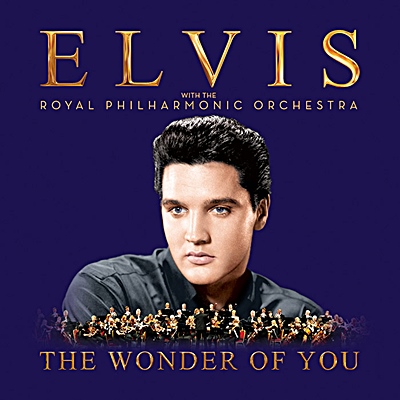 Whether one is in favour of such releases or not, at least it would have had a point if the project had been done well. Instead, the arrangements added nothing in most cases. There was the occasional glimmer of inspiration – such as taking I Got a Thing About You Baby and turning it into a jive tune akin to Crazy Little Thing Called Love, but such moments were very few and far between. Of course, the albums sold by the bucketload in some territories, which meant that a sequel would appear - followed by another, and then another. Now, anyone using Elvis playlists on Spotify or Amazon are as likely to hear these travesties as the original recordings. For example, anyone opting for the official Elvis Gospel playlist on Spotify will be confronted with eight of the songs from Where No One Stands Alone, the gospel incarnation of the RPO albums, and Spotify's This Is Elvis Presley playlist includes the new versions of The Wonder of You, Always on My Mind, and How Great Thou Art.
But don't worry, folks, because Priscilla says that "it's what Elvis would have wanted." In fact, she has said it so many times in promotional interviews that it sounded like an electoral campaign slogan. Nobody seems to have asked why, if Elvis wanted it so bad, he had not just recorded with a full orchestra more often in the first place. And, like all hit albums these days, it was accompanied by a tour.
The Royal Philharmonic Concert Orchestra (a smaller outfit) was there (well, some of the time – on other occasions they were substituted), some of the TCB band were there, and Elvis was there, too – because this is the day and age when a minor problem of being dead for forty years doesn't stop you from doing a "live" performance. Perhaps even worse than this, other deceased artists have found their back catalogues subjected to the wonders of orchestral overdubs, from Roy Orbison to Ella Fitzgerald and Bing Crosby. We won't even ask why Rod Stewart has allowed his back catalogue to be used in this way – he is very much alive. But hey, Maggie May would have been so much better with trombones, right?
Bah, humbug.
Good Times

Despite all of that negatively, even a Scrooge like me will admit that retail level did at least bring us some goodies.
A Boy from Tupelo was a scaled down version of the acclaimed FTD release (more on that later), and undoubtedly one of the best releases of the decade. It wasn't perfect, and the running order didn't perhaps make as much sense as it should have, but it was a very good effort, and fills what was a significant hole in the Elvis catalogue.
Way Down in the Jungle Room was an unlikely highlight at retail level in that it managed to present the Jungle Room sessions in the very best light for the general punter. It wasn't the most lavish set of the decade, but it was very well done. Even for someone like myself who generally stays away from these sessions as if they were…well, as if they were an album with the Royal Philharmonic Orchestra, I have to say that it even makes the recordings an enjoyable listen.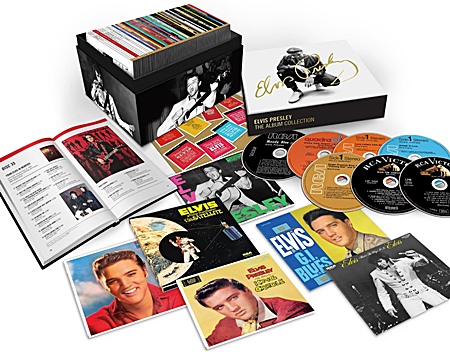 Mention should also be made of the 60CD Elvis Presley - The Album Collection set bringing together most of Elvis's original albums into one box. Again, there were things with this set that were ill-judged, most notably limiting it to sixty discs when seventy or so would have been nearer to what was required. And yes, I know it was celebrating Elvis's sixty year anniversary with RCA, but the Johnny Cash set from the same label (Sony) was celebrating his eightieth birthday, but only had 63 discs! But the set sounds great (for the most part), looks great, and presents Elvis's legacy in a coherent and sensible way. And it does make us think of the legacy in a different way when the original recordings are presented to us in the order in which they were released on album rather than the order in which they were recorded during a session. Even a clunker of a soundtrack like Speedway or Clambake has something going for it when paired up with some not-so-shabby bonus tracks. Another bonus here was also the nice hardback book that came with the set, which is beautifully laid out and gives perhaps more info on each disc and session than we might have expected. But grab it while it's still around, because these sets don't stay in print for long.
| | |
| --- | --- |
| | |
Slowly But Surely (Quite literally)

With the FTD label, however, things seemed to be slowing down - quite literally in some cases, thanks to the numerous live and rehearsal releases that nobody in production happened to notice were playing at the wrong speed. If endless concerts from Elvis's final years weren't depressing enough (there were five concerts released from 1976 in the space of twelve months), here they were often made to sound even more sluggish than they actually were. While many fans are reluctant to admit that this simply isn't good enough for discs that are hardly cheap, and with problems that could easily be rectified, for fear that FTD might stop releasing things altogether, the truth is its lazy and a kick in the teeth for those that have been buying from the label for the last twenty years.
The classic album series got to its final releases, and it seemed that the powers that be were struggling to find a way to issue them - and to work out how much extra cash they should try to extract from the wallets of fans, with some releases carrying no more than around ten to fifteen minutes of new material. To add to this, some items that were re-released for the first time in a couple of decades were not even remastered. As the decade reaches its end, FTD have turned to releasing complete sessions packages - something else that has had mixed reviews, mostly because of technical glitches... and the fact that the sets often aren't actually complete sessions after all.
But, as always, FTD got things right when it felt like it – or perhaps by accident. Who knows? The first half of the decade saw much better classic album releases than the second half of the 2010s, and some were better than they had any right to be given the often-lacklustre later albums that they covered. Even the occasional left-field release worked well, such as the Elvis for Everyone classic album which paired the 1965 LP with a second disc of outtake leftovers from a variety of different sessions that should have been lacklustre but was rather fun, harking back to the early days of the label when compilation CDs were issued more often. There were also some pleasant surprises amongst the live recordings issued, too. Concerts such as those featured on Another Saturday Night, The Hometown Shows, and Chicago Stadium made for good, if hardly earth-shattering, listening, especially given that they come from the post-Aloha period.

And, of course, for many A Boy from Tupelo remains the best Elvis release of the 21st century - a giant book containing hundreds of photographs (many previously unseen) with three discs of music, some of which was unissued, that had been years in the making and a passion project for Ernst Jorgensen.

Following on from that, big books became the order of the day, ranging from tomes on Viva Las Vegas and Change of Habit through to a pair of titles examining His Songs of Praise. These I cannot comment on, for I haven't seen most of them, but there are already announcements for more to be released in 2020, and so the assumption must be that people are buying them.

The question now seems to be how long FTD can continue for, and whether the latest series of "complete sessions" will get enough people reaching for their wallets for it to carry on. It certainly seems that many are picking and choosing what they buy these days in a way they have not done before.
Seeing is Believing

Turning to home video, the decade started on a sour note when Elvis on Tour was released on blu-ray with a new opening due to copyright issues. Many still haven't forgotten this nearly a decade later and Warner Bros. have definitely not been forgiven by some within the fandom. And Elvis on Tour outtakes continue to top the list of many Elvis fans' letters to Santa this year, but there is no sign that their wish will be granted.

A number of other Elvis films have made it to blu ray. The most disappointing, perhaps, was That's the Way It Is - where only the special edition was released in HD, with the original movie nothing more than a standard definition bonus feature - a slightly worrying turn of events. The new version should never replace the old, only supplement it.

Other Elvis films to turn up on blu ray include Kid Galahad, Wild in the Country, Clambake(!), Love Me Tender, Flaming Star, Viva Las Vegas, Tickle Me, Change of Habit, Jailhouse Rock, and Frankie & Johnny. Conspicuous by their absence are Loving You and the best of the Paramount films. The former was due for release this year, but that seems to be no longer happening. As for the Paramount titles, hopefully they will appear soon - but Paramount have not been in a hurry over the last decade to look after their back catalogue, and that doesn't look likely to change anytime soon. There is talk of a restoration and HD transfer of King Creole, though, and that couldn't come soon enough. It seems almost perverse that one can watch Clambake on blu ray but not King Creole, Blue Hawaii and G I Blues.

Outside of the movies, fans got very excited about The Searcher documentary. Many hoped it would be the definitive Elvis documentary, and some convinced themselves it would use unseen footage. But the documentary came and went, and didn't really do anything for Elvis. It was competent, but unremarkable, and the pacing was ridiculously slow in places. If there was an expectation that it would grab the attention of the general public and make new fans, it disappointed. Much of the problem with this kind of project is that Elvis gave very few interviews, and none of them were exactly in-depth interrogations (including that for Elvis on Tour). Therefore, it's more difficult to put something like this together without the voice of the subject.

What's more, the decision to pivot the entire thing around the 1968 TV special was probably a mistake. The same framework had worked beautifully for All or Nothing At All, a similar project about Sinatra, where his 1971 retirement concert was used. But that concert intentionally included songs that represented each element and stage of his career; it was Sinatra telling his story through songs. A kind of live concept album, if you will. The same wasn't really true of the 1968 special. In an era of some truly remarkable music documentaries, The Searcher got lost in the milieu, and was quickly forgotten. It also got looked over with its home video release and the soundtrack discs. Nothing new of importance was added as a bonus, and the most talked about element was a CD release of Gladys Presley singing.
What Now, My Love?

What now, indeed! A whole decade has passed with arguably just a couple of major finds when it comes to new recordings. The first was the concert recording of I Forgot to Remember to Forget, and the second were the private recordings unleashed upon a (mostly) grateful Elvis world by Juan Luis through the Phoenix Elvis forum. But let's be honest, these are not the equal of My Happiness, for example, when it comes to their importance, great to have though they are. It looks less and less likely now that a soundboard will turn up with a new Elvis song on it, or that an acetate of an unheard recording will suddenly be found in someone's disused outdoor toilet. I wouldn't get too excited about the possibility of Pied Piper of Cleveland being discovered in a film archive either, although it could happen. But, as the generous Juan Luis has proven again in the past couple of months with his material from the Guitar Man overdub sessions, new finds of lesser importance might still turn up from time to time that are completely unexpected.

As for the 2020s, well it looks like the RPO recordings are finished with (for Elvis, at least), but times are uncertain. Ernst Jorgensen isn't getting any younger - and whether a change of hands is a positive or negative thing is a topic for hot debate. The market for CDs is getting smaller, although I still believe its demise as a medium is wildly exaggerated, especially outside of America (in fact an article suggesting this very thing has appeared on the BBC website as I write this).

We can certainly hope (and expect) that more Elvis films will appear on blu-ray, but perhaps the biggest issue with regards to what happens next for Elvis lies in whether his popularity will increase once more. Sure, he's doing well for a man who hasn't been around for forty years, but at the same time, the days of A Little Less Conversation-style popularity seem long gone. Unless things change, I still can't see those outtakes from Elvis on Tour being released, and I don't blame Warner Bros for that. Restoring, remastering and editing film is not cheap, and there is no indication that WB would recoup their costs, let alone make a profit. And yet, Elvis on Tour is probably the one thing that fans seem to be clamouring for.
But maybe that's because it's the only major element of the legacy left unreleased - and that is the sobering fact we all have to face up to some forty-two years after Elvis passed away: there isn't much left.
Have YOUR SAY - do you agree with Shane Brown's suggestions? - What were YOUR favourites in the last decade and why?
Spotlight by Shane Brown.
-Copyright EIN December 2019
EIN Website content © Copyright the Elvis Information Network.

DO NOT COPY TO OTHER WEBSITES OR PUBLICATIONS
---
EIN Readers Comments
From Paul Larsen
I found the article to be outstanding in its analysis and have no disagreements with the author's opinions.
I found us to be exactly on the same page, no pun intended. I was surprised there was no mention of the December FTD release, The Elvis Is Back Sessions 4 cd box set.
The set is a sonic mindblower and a visual masterpiece, nothing prior with regards to those songs even close in quality which is saying something I believe as the Legacy Edition is super-fine as is the gold disc, even the 2 cd FTD version.
I was stunned by the depth and fullness of its sound. The album is one of my 5 favorites, just to say I've listened countless times to the many versions released.
The only faults I found were that three alternate/outtakes present on the 2 cd FTD version were not on this new one, that, to me, the price...$75... was too high given, for one thing, that there have been many versions released before of the original album and that, ONCE AGAIN, RCA failed to release the mono version of the album for the general public (Yes, I know, it's in the hardbound book Welcome Home Elvis but buried is the correct word for its inclusion. It could EASILY have comprised a fifth disc in the new set along with the three missing alternate/ outtakes.)
To me, The Elvis is Back Sessions and The Boy From Tupelo are the two best releases in the 2010s.
From Steven P
What a great idea. Most fans would not realise it has been almost 20 years since the ALLC remix.
With Elvis gone over 40 years it is still very impressive how much of his material still makes the charts.
Sure a lot of it is repetition but something like the "Jungle Room" set was a revelation.
The STAX set was also a favourite of mine whereas the 68 set a let down there was so little new.
Let us all hope the upcoming TTWII set is a stunner.
From Barry Key
We are blessed to have FTD pumping out so much great product even if I can't afford all the books
'Elvis Taking Care of Business in a Flash' was a stunner.
And I certainly believe the FTD classic album 'Elvis NBC TV Special' was far more enjoyable than the SONY expensive set.
I am sure they could have done something better although putting it in the cinemas was fabulous for any fan.
I think I liked The Searcher more than most and I have seen it repeated on TV this last week.
More fans will eventually discover it and hopefully the importance of Elvis and music over the silly movies
And I totally agree - to quote "A Boy from Tupelo remains the best Elvis release of the 21st century"
From Ah Kes
Great article.
I think On Tour is of historical importance. Therefore a crowd funding initiative could do the job.
And I think there is material that can be released from the 69 rehearsals.
From Mikael A
Tx for this great article, I would just add 2 comments
FTDs should be looked at micro level - we got so many great outtakes and concerts highlights so even if overall ("macro") things are you said, we still got many individuals nuggets - look at the world of FTDs as a compass.
Bootlegs should be mentioned - you cannot look at the whole decade only from the official release angle - straight arrow, star, venus gave us a lot of new finds in their time and still do
Also from FECC's Greystoke
Whilst I don't agree that listeners are finding the RPO tracks in favour of Elvis's original recordings on streaming platforms, trends are indicating quite the opposite. It is great that his music is being discovered and heard, although those tracks do have the very same platform. But they have found success predominantly as album projects and in significant ways, especially the first two releases.
And I think it will be a long time coming for another Elvis album to match the sales of If I Can Dream.
The overlooked NBC's All-Star Tribute not only brought together a tremendous array of talent, it was a ratings success that drove a lot of interest towards Elvis on the aforementioned streaming platforms. Conversely, The Nation's Favourite Elvis Song was popular in the UK and encouraged a surprise hit album that perhaps indicated that there was still a lot of interest in Elvis Presley.
This, over a decade after E1 and A Little Less Conversation, with the latter becoming overused now, having featured in seven or eight feature films since being used in Ocean's Eleven and becoming a posthumous signature song. Whist Elvis's image being used in Blade Runner 2049 was also an ambitious and adventurous way of allowing something relatively new to be done when opportunity arose.
There's also been the likes of the RPO concerts and event screenings of On Tour and Elvis's NBC special that have proven to be popular.
Whilst Baz Luhrmann's forthcoming film will become more interesting as we find out more, whilst this project could shine a light back on Elvis's music in ways that once again drive listeners and viewers to streaming platforms. With Vevo being one such platform that's finding real interest for Elvis whilst being the best place for official footage to find a home, namely television footage and lesser-used or seen performances.
From FECC's Rockinrebel
Nice write up.
Whilst it would be great to get an official release of the On Tour footage, if such things are ever going to be possible, I think there it is also room for another TTWII set.
The "SE" only scratched the surface in terms of unreleased material, and whilst the footage is available on various boot releases, the quality is very poor, and I'm sure most fans would welcome a significant upgrade.
In terms of audio recordings, we have certainly reached the point where there is very little left in the vaults, and even diehard collectors are having to think twice about shelling out for lavish sets that only contain around 20 minutes of new, mostly unremarkable, takes.
When it comes to presenting Elvis to the general public during the next decade, I would like to see the focus switch back to original recordings. Maybe compile all those lost gems from the catalogue that are only known to fans, and remix the original masters without any embellishments.
As much as I enjoyed the Way Down set, for example, I felt that the first disc would have benefitted from a new remix.
More great articles by Elvis author Shane Brown
---
"Reconsider Baby: Elvis: A Listener's Guide" 2017- Shane Brown Interview : Since Elvis's Since Elvis' death in 1977, thousands of books have been written about Presley, but very few concentrate on the most important thing: the music.
Shane Brown's 2014 'Elvis Presley: A Listener's Guide' was a first in its very detailed look into the remarkable and yet often frustrating musical legacy that Elvis left behind.
Now in 2017 Shane Brown has revisited his original Elvis guide expanding it to include even more detailed insights - as well as including a large number of recently unearthed contemporary reviews from the time.
EIN was fascinated by the idea of an even bigger examination of Elvis' musical legacy and Shane Brown kindly agreed to be tell us all about his new expanded look at Elvis' music -
Questions we ask include..
- What expanded insights does this new edition provide?
- Why do a second edition?
- How many contemporary reviews from the time have you unearthed?
- Do you think that the Media understood Elvis' musical ambitions?

---
The Memphis Sessions - 50 Years ago Today: It seems impossible that it was fifty years ago this month that Elvis walked into American Studios in Memphis and started work on what are probably his most celebrated sessions, maybe even better than those made at Sun.
Not as influential, of course, but certainly deeper and darker from both the point of view of lyrics and Elvis's emotional involvement. He was no longer a (relatively) innocent teenager singing about love to his sweetheart, but someone who had really experienced love as an adult.
Elvis could also sing about loss in a way he couldn't fifteen years earlier, he had lived, and he seemed to pour all of his experiences into the recordings at America, and didn't care about laying bare his soul. In fact, he knew he had to.
This was make or break....

In this fascinating article EIN contributor Shane Brown investigates the importance of The Memphis Sessions and the press reaction from the time...
(Spotlight, Source;ShaneBrown/ElvisInfoNet)
---
'ELVIS Christmas' with the RPO' - Shane Brown Review:

The new Christmas album supposedly brings together the legend's yuletide performances from both his 1957 and 1971 Christmas Albums, re-imagined with new arrangements performed by the Royal Philharmonic Orchestra.
Shane Brown, author of the new book 'Reconsider Baby' and Elvis music expert, has written a fascinating and thought-provoking review. He raises the issue that fans should be genuinely concerned what these "Re-Imagined" versions are doing to Elvis great musical legacy.
The REAL ISSUE could be that the desperation to earn a quick "Christmas" buck may lead to Elvis' musical legacy being diluted by overdubbed tacky M-O-R versions that have nothing to do with Elvis' original recordings.
He suggests, "All good things must come to an end. Thankfully, all bad things must come to an end, too – and the new Christmas release should prove to be the end of the road of the RPO albums with Elvis."
Read

Shane Brown

's incisive review and send us YOUR feedback.
(CD Reviews, Source;ElvisInformationNetwork)

---
'Elvis Presley - The Album Collection' EIN Review:

This 60th Anniversary 60-CD Deluxe Edition celebrates RCA Victor's signing of Elvis Presley.

It features nearly all of the albums Elvis recorded and RCA released in his lifetime:

studio, soundtrack, and live.

It includes

a 300-page deluxe fully illustrated hard cover

book with complete insightful commentary, discography and recording session data. Elvis Presley-The Album Collection represents a level of artistic achievement unparalleled to this day.

(CD Reviews; Source;ShaneBrown/ElvisInfoNet)
---
'Orgies and Orgasms: Presley in the Press 1956'- an in-depth Spotlight: By the beginning of 1956, everything was in place for Elvis Presley to burst onto the national and international music scene. Within weeks of his signing to major label RCA he would record Heartbreak Hotel, his first single for RCA and his first to reach number 1 in the U.S. charts, and then, at the end of January 1956, he would appear on national television for the first time.
Despite all of the success that 1956 would bring Elvis, with three singles and two albums reaching the top spot in the U.S. charts, the year would also prove to be a difficult one when it came to his treatment in the national and international press.
Mainstream media published reviews such as...
"Every girl watching him sees herself as Elvis' partner in his fantastic writhing orgy"
and "Presley is suggesting he is about to have a self-induced orgasm!"
So, let's go back in time and examine how a single television performance in June 1956 resulted in a change of attitudes towards Elvis within the media from little more than curiosity about the new phenomenon to downright hostility and revulsion.
Go here as EIN contributor

Shane Brown

investigates the phenomenon of Elvis in 1956 - and what the media made of this new, and middle-America shocking, entertainer.
(Spotlight, Source;ShaneBrown/ElvisInformationNetwork)
---
COME ON FTD! Let's Speed Things Up A Little!: EIN has very strongly supported the FTD label from the start even though their quality control has slipped at times.
Recently this seems to have got worse, perhaps due to the producers Ernst Jorgensen and Roger Semon's extra work with mainstream SONY releases.
The last couple of FTD live soundboards have notably run slow dragging down the pace of Elvis' performance. This has also been an issue on some previous concert releases.
On ELVIS LAS VEGAS '74' FTD the dates were wrong with the two shows reversed from what the cover indicated.
Do FTD collectors deserve better or should we be happy to have anything released with faults and all?
Go here as EIN contributor & Elvis author

Shane Brown

investigates.
Are you a FTD collector - we want to know

YOUR THOUGHTS


(Spotlight, Source;ShaneB/ElvisInformationNetwork)